To celebrate the release of the new 007 film 'Spectre' I am doing a Top5 countdown to the best actors who have played the charismatic spy we all know and love. It's been over half a century since bond hit the silver screen and has been played by a multitude of actors who have each put their own style and personality to the character. Wether he was charismatic or intuitive, each bond displayed separate characteristics to make them unique from any other actor. Also don't forget to stay tuned because I'll have a 'Spectre' review coming out shortly.
5) Timothy Dolton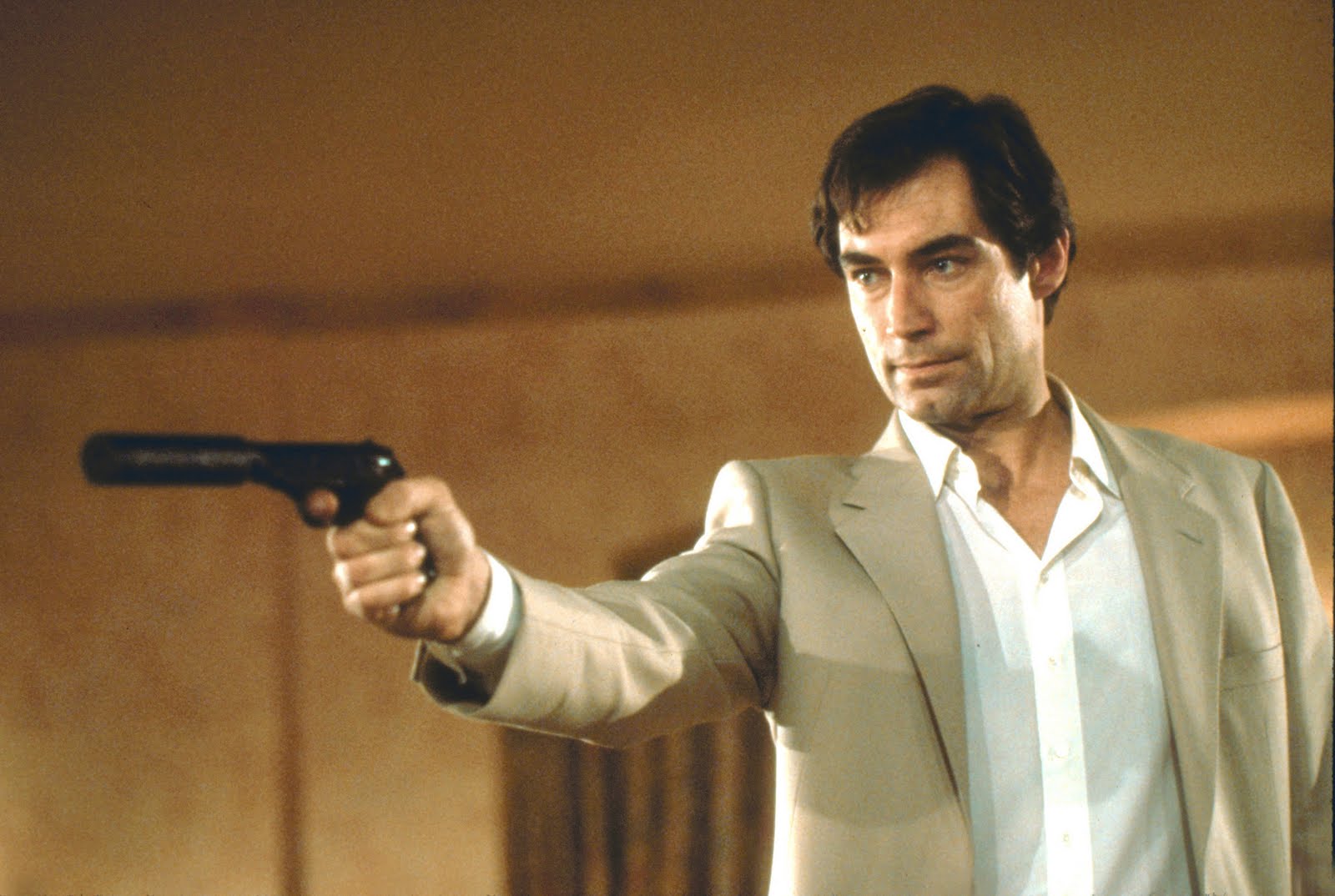 Timothy Dolton is probably the most strict and professional of the bonds, using his licence to kill to his advantage by making tough decisions no matter how tense the situation. Although strict, Dalton could play a casual bond when he needed to, using his charm, style and taste to attract women. Dolton's Bond took action into his own hand, he made the calls even if they weren't accepted by his higher powers. Dolton really was a trouble maker when characterising Bond, making him one of the more rebellious bonds we've seen.
4) Pierce Bronson
Dare is say the most handsome of bonds, Pierce Brosnan comes in at number 4 on my list. Brosnan played bond with little affection. He approached bond in a very  saucy manner, using his good looks and charm to woo over any woman he lay eyes on. Brosnan fought evil in style using his almost comedic style and technological gadgets to surprise not only his antagonists, but also the audience. His use of women, gambling, drinking and cheesy innuendos pardons the fact it was for queen and country.
3)Roger Moore
The most tactical and charming of the lot, Roger Moore earns third place on my list. Roger Moore was probably the most humorous of the bonds with his witty one liners and cocky, yet easy going attitude. although forceful on women, his aggressive nature displayed his passion for the role and his accuracy to being a true double 0 spy. Moore often would present bond as detached and would show little remorse for his women and other characters which is true to the bond written in the books. Moore brought sophistication to the character that no other actor has managed to do since, his style and taste make him one of the more stylish bonds we've seen (And who could forget that clown costume)
2) Daniel Craig
The most recent to play the psychologically wrecked spy, Daniel Craig takes a more dirty and gritty take on Bond, however still maintaining the same style and charm that we associate the character with. Daniel Craig brings a new face and variety to bond that manages to always find a way out of any situation, and way in to any woman's bed. He's been in some best Bond films we've seen in decades and by adding his own approach, has managed to make these Bond's films even more enjoyable then they already are. It's a shame that he doesn't want to play Bond anymore but I respect that doing the same thing can become increasingly hard to enjoy.
1) Sean Connery 
Sean Connery is the Bond that everyone can remember. Being the first Bond takes a lot of determination as Sean set the foundation for the menacing womaniser that is frequent throughout all Bonds. Sean revolutionised the genre by not only focusing on the action of spy movie, but also he managed to capture the personality a cold hearted, British secret service agent. Sean's love of gambling, drinking and women immortalises what Bond stands for and is still loosely followed 53 years later.